Loaded Sweet Potatoes
Loaded Sweet Potatoes
These loaded sweet potatoes are delicious and easy to make. customize them and load them down with your favorite burrito fillings for a personalized meal. Serves 2. Calories per Serving: 355, Total Fat 16g, Cholesterol 0mg, Sodium 392mg, Total Carbs 49g, Fiber 10g, Sugars 14g, Protein 7g.
Ingredients:
2 medium sweet potatoes
1/4 cup canned black beans, rinsed and drained
1/4 cup corn, fresh or canned
1/4 cup canned tomato sauce
1 tbsp chopped green onions
1/4 tsp cumin
1/8 tsp cayenne pepper
1/2 avocado, chopped
1 tbsp chopped cilantro
1 Tbs Sour Cream for Topping
Step One: Wash and dry sweet potatoes. Place them in slow cooker, cover, and cook on high for 4 hours or low for 8 hours (mine were done after a bit less than 3 hours on high).
In a medium bowl, combine the black beans, corn, tomato sauce, scallions, cumin, cayenne, and salt.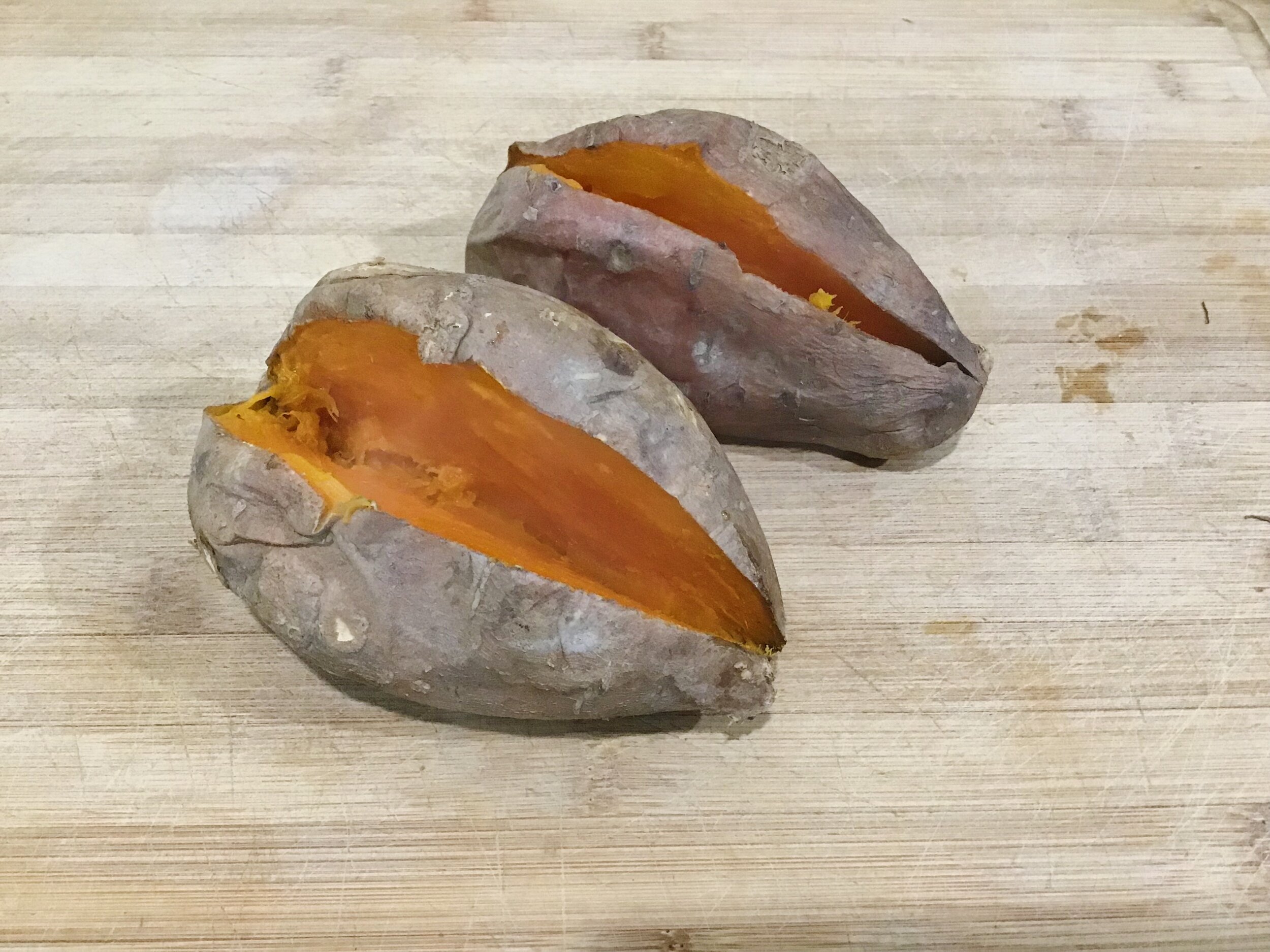 Remove the potatoes from the slow cooker and cut each lengthwise 3/4 the way through. Pull apart to create opening and gently mash with a fork.
Divide the bean filling among the potatoes. Top potatoes with avocado, cilantro, and sour cream. Enjoy!